We're excited to announce that you now have visibility into whether or not Influencers have completed their Payment and Tax account set-up, which is a pre-requisite for them to be paid through GRIN.
What's New:
Payment Account Status Column & Filter
You can add the Payment Account Status column to see Influencers' account statuses on the My Influencers, Prospects, and Applicants tables (availability on the Campaign Work Room coming soon).
Additionally, you can apply the Contact Payment Account Status advanced filter to filter contacts by Payment Account Status (Active, Incomplete, or Not Started).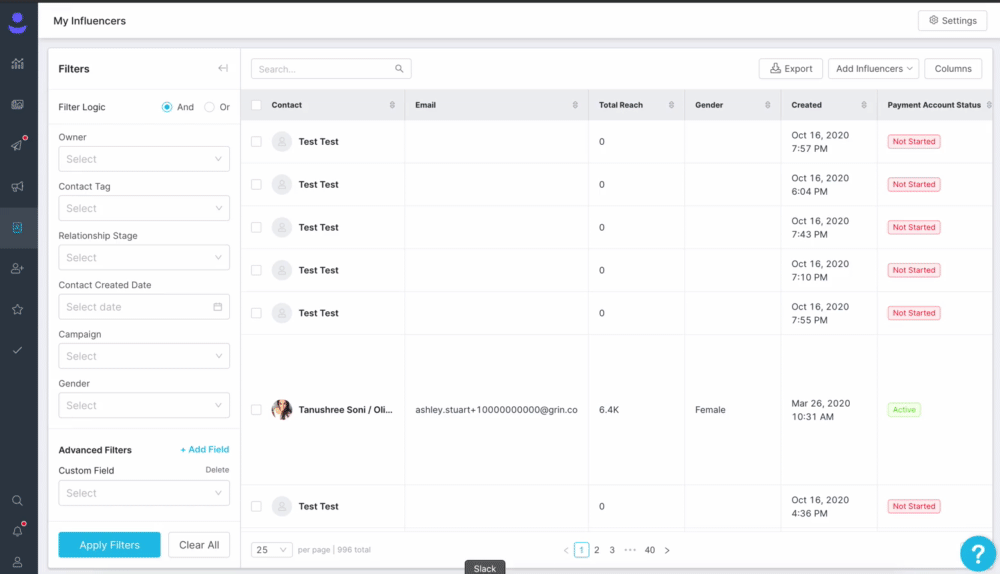 Payment Account Status on Contact Profile
You can view the Influencer's Payment Account Status on the Contact Profile within the Payments card. The influencer's status will either be Can accept payment or Cannot accept payment.