We're excited to announce improvements to the platform!
What's New?
Instagram Oauth Update
We've simplified the Instagram Authentication process for Creators on the Live URL for Campaigns, Partnerships, and on the Network Connections tab on the Dashboard, as well as on the Landing Page. If a full connection is required, we have made improvements to error detection, and will provide contextual error messages to help creators resolve the connection error. If authentication is optional, creators can avoid the oauth connection process entirely, and only enter their Instagram username to complete the connection step.
If Oauth is required: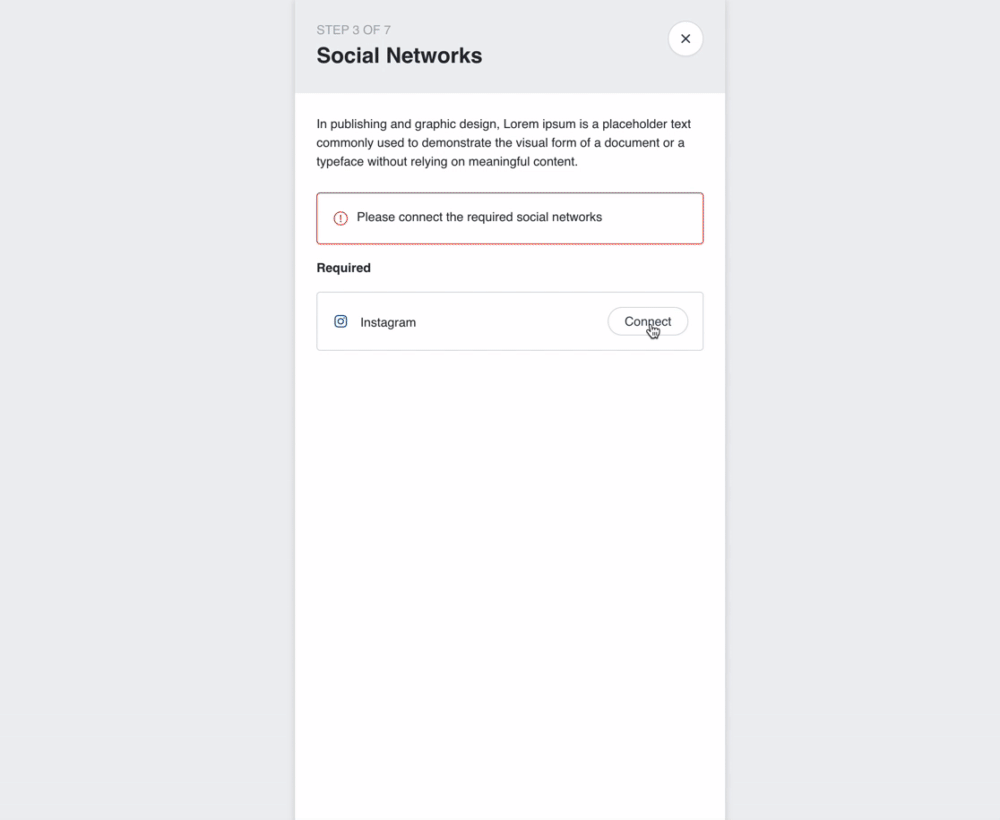 Creators will enter their Instagram username and click Connect.
Once the user clicks Connect, we'll check their account type to determine if they have a business or creator account.
If they have a Business or Creator account (and have a Facebook page connected), they will proceed with the Facebook authentication flow.
If the account fails to connect, we'll present contextual error messages to help the creator resolve the issue. Errors can be caused by one of the following:

The influencer does not have an Instagram creator or business account.
The influencer did not select their Instagram account and/or Facebook page.
The influencer does not have a Facebook page

linked to their Instagram account.

The influencer un-selected one or more permissions.
If Oauth connection is optional: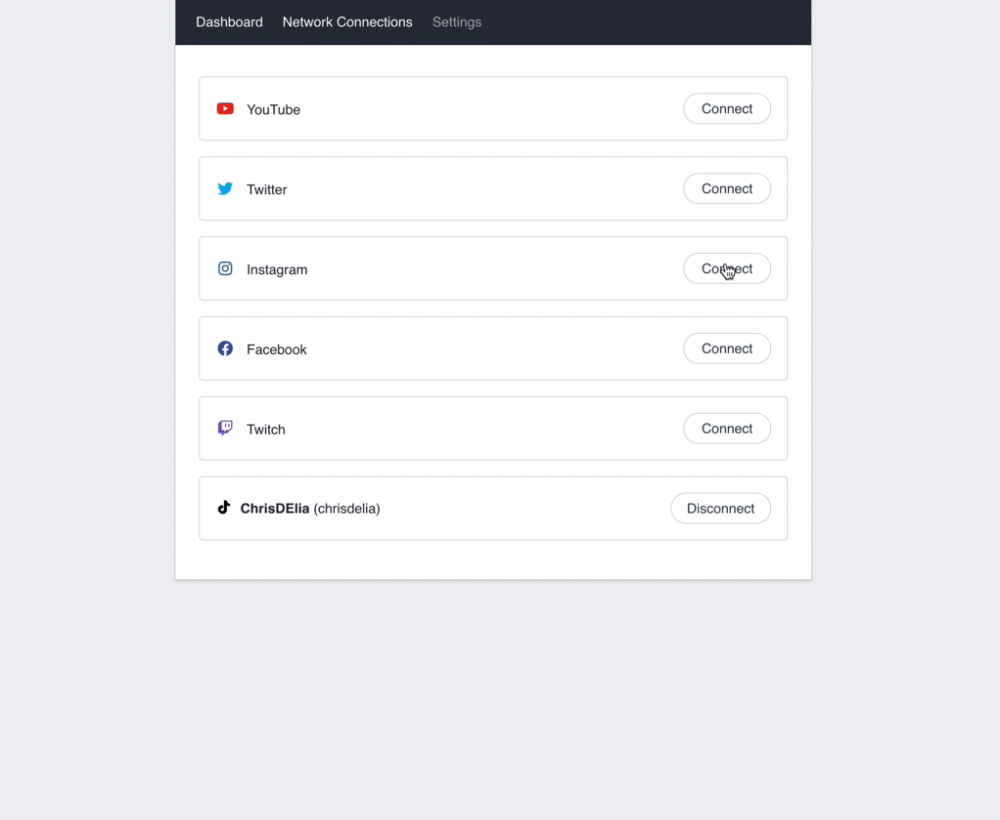 Creators will enter their Instagram username and click Connect.
Disqualify Prospects
We've enhanced the "Disqualify" (formerly Blacklist) action on the Prospects table to help you organize your Prospects list. Now, when you select the Disqualify action, you'll be prompted to select a reason for disqualification. We have pre-defined some common reasons why a Prospect might be disqualified, but you can edit the Disqualification reasons by navigating to Disqualification Reasons under Settings on the Prospects table.
Once Prospects are Disqualified, they can be filtered out of the Prospects list. You can update the Disqualified filter to show DQ'd Prospects by any reason, or by a specific reason if you want to evaluate their qualifications in the future.