We're excited to reveal our new and improved look for My Influencers, Prospects, and Applicants tables. The purpose for our redesign is to enable you to take action more quickly with introducing quick filters and moving the bulk actions to the top of the table. Additionally, you can now choose from several new columns that can be added to the tables.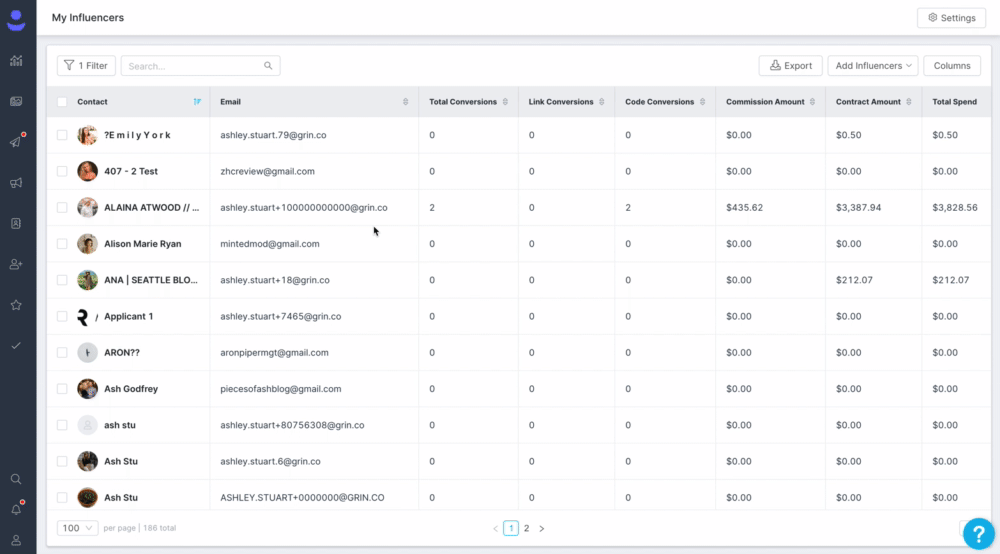 Other changes include:
Filters have been relocated to the left side of the page.
Within the Filters menu, there are quick filters and advanced filters.
The bulk actions menu has been removed, and bulk action will appear at the top of the table when contacts are selected.

Some bulk actions appear an overflow drop down menu.

Additional Columns available in the Columns menu.
The "Manage" drop down is now called "Settings".
Import contacts action is under "Add Influencers".
There's a quick Export button that will export your contacts with the filters and columns applied.
Hover actions for individual contacts have been moved to the right side of the page.

"Manage" button that navigates you to the Contact Profile has been removed. Clicking on the contact's name will navigate you to the Contact Profile.
Campaign Work Room & Partnership tables are coming soon!